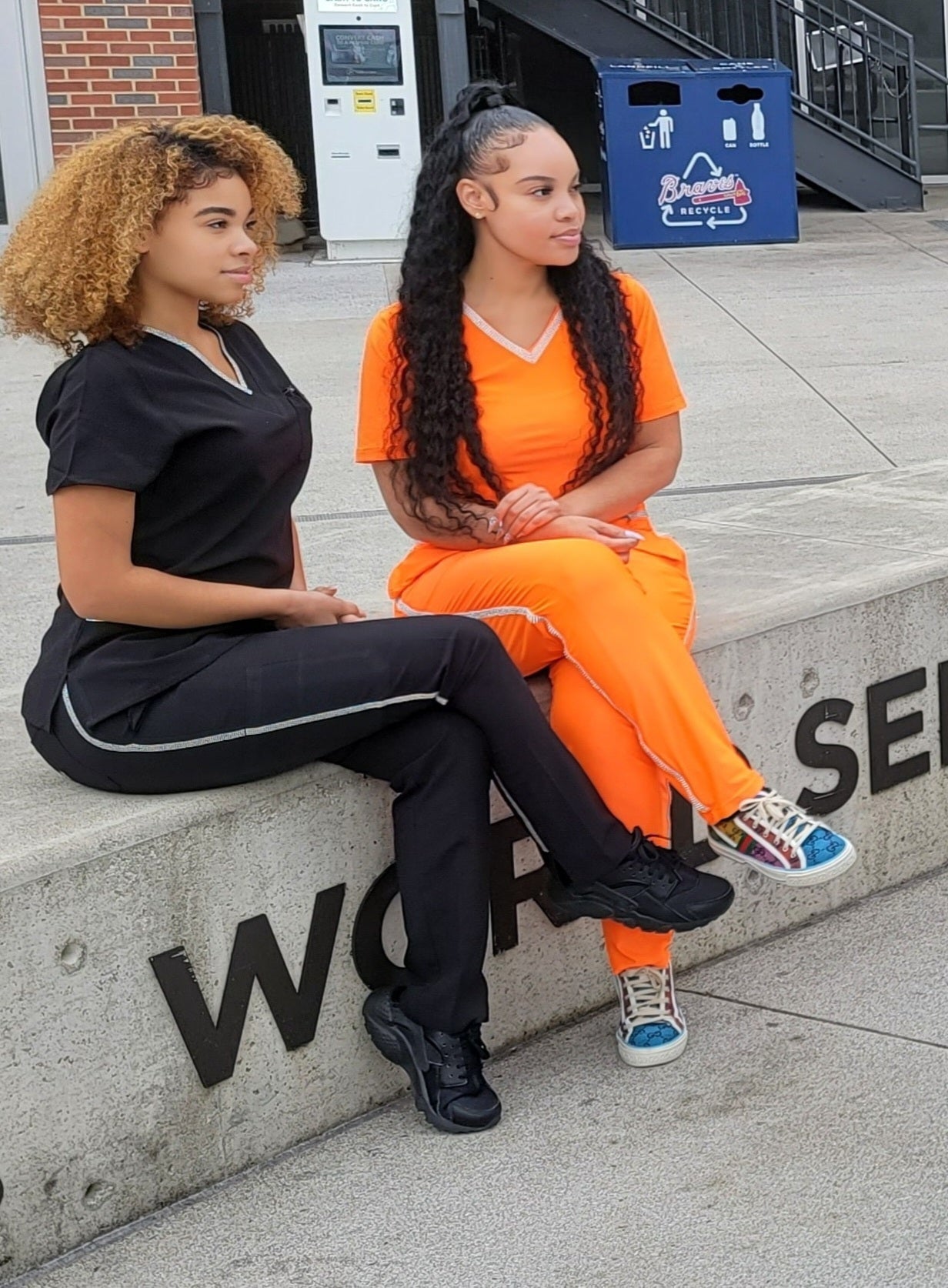 Glam Scrubwear is PROUD to announce our Partnership with KARE
KARE is a labor marketplace dedicated to the Senior Housing and Post-Acute industry. KARE connects qualified caregivers and nurses (known as KARE Heroes) with Senior Care Communities and Nursing Homes. The KARE app gives Heroes flexibility to create a schedule that works for them along with the ability to get paid the next day! This approach is revolutionizing how staffing challenges are solved. A KARE HERO is Honest, Empathetic, Reliable, and Open Minded. For more information about KARE visit here.
Glam Scrubwear and KARE pride in giving back. As our way of saying THANK YOU to all the KARE Heroes around the world, we are providing you with a special 10% discount when you checkout by using a special DISCOUNT COUPON CODE that can be found on your KARE app when you purchase our GET GLAM Bling Embellished Set in colors Orange and/or Black.
We thank you for your dedication, service, and for making a difference daily. 
Sincerely,
THE GLAM SCRUBWEAR TEAM
TEAM KARE
VIEW COLLECTION